Porcelain Veneers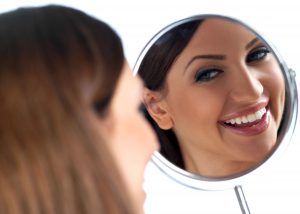 A veneer is a wafer-thin shield of porcelain that is used to cover the front surface of the tooth, just like a fake fingernail fits over a nail. They are bonded to your teeth with a very strong, yet safe, adhesive agent. With 21st century technology, porcelain veneers can now last up to 20 years. Our dentists use their decades of combined experience and advanced cosmetic dentistry training knowledge to create beautiful, natural-looking porcelain veneers. We have several cosmetic procedures available at our office in Mobile, AL, and can help you choose the best type based on your unique concerns and goals.
We Customize Smile Restorations
Our doctors are committed to helping you rejuvenate your smile with cosmetic dentistry procedures.
Your Cosmetic Consultation
A consultation is the first step towards achieving your ideal smile. During this appointment, you can expect: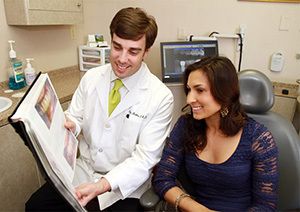 To meet the doctor
To discuss the goals for your smile
To undergo an oral exam
To see before and after images of cosmetic procedures
To learn about your cosmetic treatment options
To get your questions answered
One of our doctors will review your concerns with you and demonstrate how each procedure can give you straighter, whiter teeth.
Which Concerns Can Veneers Cover?
Veneers are one of the most natural-looking options available to improve your smile. You can enhance the shape, color, size, and arrangement of your teeth with veneers. They offer you a versatile way achieve a more attractive smile. For most patients, veneers can address:
Misshapen teeth
Mildly crooked teeth
Broken or chipped teeth
Gaps between your teeth
Dark, yellow or stained teeth
Permanently stained or discolored teeth
Veneers allow you to address multiple cosmetic concerns all at once.
The Process for Receiving Veneers
Our dentists' solid training and experience give them the big picture view that they need to make your smile attractive and healthy at the same time. They take a conservative approach when it comes to your smile with a focus on the preservation of your natural teeth, which is especially important when working with veneers.
Planning Your Treatment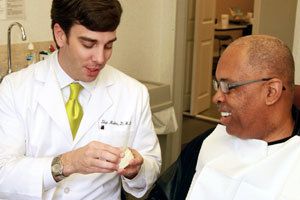 To help you better understand your treatment options, our dentist will make a dental diagnostic wax-up simulating the outcome of the procedure or procedures that he recommends. This way, you'll get a very good idea of what your new smile will look like before any work is even done.
Crafting Your Veneers
Our dentists will make an impression of your tooth that we will send to a high-tech local lab that uses very precise, computerized technology in the milling of the porcelain. After your veneer is made, it will be bonded to your tooth and you will see the stunning results.
Our dentists use top-grade e.max® and IPS Empress® porcelain for their veneers because of their superior strength and durability. They will occasionally use, on a case-by-case basis, a natural color "composite" material instead of porcelain to create a veneer.
See Our Patient Transformations


Testimonial: Life-Changing Results with Veneers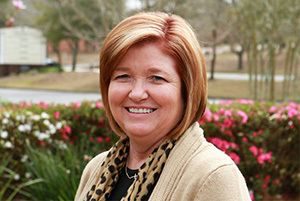 Many of our patients have written testimonials about their experience at our practice. One of our patients, Diane, received veneers and a bridge and shared her experience:
"When I was in the dentist chair, Dr. Mike's assistant Robin was looking over my file and saw what I had written down. She began telling me some of my options and offering her advice and said when Dr. Mike came in we could discuss it further. Dr. Mike told me step-by-step exactly what he would do and how long it would take. That got the ball rolling. They sent their recommendations to my insurance company for approval. As soon as that was received, they made a time for my first appointment.
"One thing that Dr. Mike and Robin both stressed to me was that they wanted me to be happy with the end results and if I wasn't pleased with any little thing to be sure and let them know.
"I love my new smile. I wish I had done this years ago."
– Diane B.
Explore Minimal-Prep Options
There's a whole new generation of modern materials and techniques that have been developed to make great looking veneers with minimal "prepping" or grinding away of the tooth structure. The porcelain used is ultrathin and very strong.
Dental Bonding: An Economical Alternative
Dental bonding is one of the least expensive transforming dental procedures available in modern dentistry. If you have a chipped, stained or a broken tooth that needs to be repaired, dental bonding may be your cosmetic solution when finances are an issue.
Our dentists will usually recommend porcelain veneers to fix the types of dental problems described above. That's because of the porcelain's superior durability and stain resistant properties, which make veneers a better value in the end.
Schedule a Cosmetic Consultation
Porcelain veneers can help you achieve your ideal smile and can last up to 20 years with proper care. We believe that every patient should have access to a smile that looks and feels great. We are happy to review your financing options with you during your consultation. Schedule an appointment by contacting us online or calling our office at (251) 344-4571.