Teeth Whitening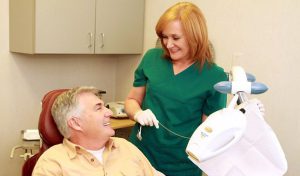 Are your teeth dull, yellow, stained or discolored? Your lifestyle and the aging process can stain and darken teeth, which can make you look older than you actually are. The answer to your problem is high-tech teeth whitening.

Our competent dentists can whiten teeth that have yellowed due to drinking coffee, smoking tobacco or from merely age itself with the revolutionary Zoom! professional teeth whitening system. Our dentists have advanced training in cosmetic dentistry, including teeth whitening, in order to stay on top of the latest developments in cosmetic dental care. During your consultation at our state-of-the-art dental office in Mobile, AL, we can review your concerns and recommend whether whitening is right for you.
What to Expect During Your Consultation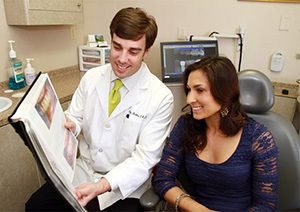 Although every case is different, each consultation for teeth whitening generally follows the same steps:
Meet the doctor
Discuss the goals for your smile
Oral exam
See before and after images of cosmetic procedures
Learn your cosmetic treatment options
Get your questions answered
During this time, our doctors can also discuss alternatives to teeth whitening including dental bonding and porcelain veneers.
What is Philips Zoom! Teeth Whitening?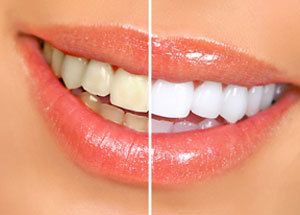 Zoom! is the number-one tooth whitening brand requested by patients. It is time-proven to make teeth up to eight shades whiter. Over 10 million patients have already used professional-strength Zoom! to get a whiter, brighter smile. Zoom! has been featured on Entertainment Tonight, The Today Show, Extreme Makeover and other TV shows!
The Whitening Process
With Zoom! WhiteSpeed, our dentists can whiten your teeth up to eight shades. WhiteSpeed is a scientifically advanced laser-activated teeth whitening gel that's applied safely by our dentists in the comfort of our office. After about an hour, the gel is removed and you can look at your new whiter smile.
Professional whitening is more predictable and effective at helping you achieve a brighter smile than over-the-counter products.
WhiteSpeed is a convenient and affordable solution for people who desire immediate results. Now with the most advanced LED whitening technology, WhiteSpeed's results are even better than ever before.
Complimentary Customized Trays
When you select Zoom! whitening you will also receive complimentary custom fit trays with tubes of Zoom! NiteWhite and Zoom! DayWhite solutions to further enhance and maintain your Zoom! whitening results!
Options for Whitening At-Home
Maitre & Crabtree Dental also offers Zoom! in-home teeth whitening. One of our dentists will take impressions of your teeth and create a take-home whitening tray customized for your teeth. You'll also get full instructions on how to use the whitening tubes and tray.
For in-home teeth whitening, we offer you a choice of either Zoom! NiteWhite or Zoom! DayWhite. Under our dentist's guidance, either can deliver the results you desire. Whether you choose to whiten your teeth by using short daytime sessions or while you sleep, you can get a bright, white smile in about one or two weeks.
Call to Learn More
In-office whitening procedures and custom, take-home whitening kits are more effective at helping you achieve a brighter smile than over-the-counter products. Transforming the brightness of your smile can enhance the overall look of your facial features and improve your confidence. To make an appointment at our office, call (251) 344-4571 or to request an appointment online.